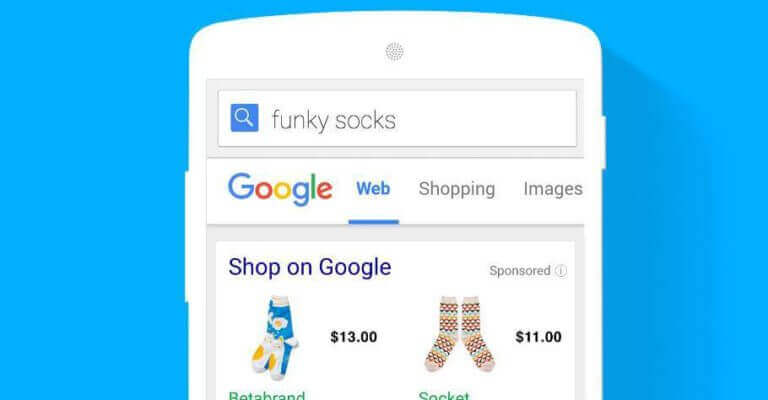 Apply These Secret Techniques to Improve Google Shopping Ads
In 2016, Google Shopping Ads garnered more ad spend than text ads. So, if you have an e-commerce website and you haven't optimized your Google shopping ads campaign, it's time you started.
Here are some best practices that seasoned shopping ads management professionals swear by:
#1 Accurate Product Feed
Expert Google shopping ads management professionals ensure the product feed in the Google Merchant Center fulfills all requirements for target countries so that products don't get disapproved by Google – this will prevent them from being shown to prospects. From February 2017, it's mandatory to submit the GTIN (when it is available) in product data to help Google classify and show products in shopping ads.
#2 Optimized Product Title and Image
Product title and image should be optimized through rigorous testing. The product title should contain important information such as brand, color, material and size with the most interesting characteristic incorporated at the beginning to ensure easy readability on mobile devices. White label shopping ads services providers cleverly use search terms in product title to increase click through rate. Product images should be unique and original so that they appear distinct and appealing to prospects.
#3 Smart Ad Extensions
Use ad extensions to highlight various benefits or the USP of a product – this will draw attention of prospects and increase click through rates. Tools such as merchant promotions, product ratings and local inventory ads (if you have a physical store) can help your ad stand out and increase the visibility of your product. Another good idea is to allow Google to display an in-store card with details such as closing hours, sales etc. for your local inventory ad.
Also read: Best Google Ads Management Tips for eCommerce Retailers
#4 Strategic Inventory Management
It's important to manage inventory to ensure you're able to push the products you want to sell. Expert Google Shopping Ads professionals use techniques such as the yield management method to successfully manage inventory. This allows them to take strategic steps such as creating custom labels, increasing CPC price of products in surplus or decreasing CPC price for products that don't require a push to get sold such as low priced products and products in low quantities.
#5 Clever Campaign Structure
Skilled shopping ads management professionals ensure the campaign structure is cleverly designed to facilitate higher bids for more valuable search terms. This is achieved through various features such as priority settings, bid amount and the use of negative lists for each campaign. Negative lists should also be attached at the ad group level to reduce ad spend on irrelevant clicks. It's important to review negative keywords regularly to ensure they are still relevant or else you could miss out on traffic.
#6 Attention to Pricing
If you're selling the same product as your competitor, it's vital to regularly compare prices and price accordingly. Even the difference of a few cents can determine if your ad gets picked by Google for display or you end up paying more CPC. Another important practice is using day parting to adjust CPC per day or week. By analyzing how your ad performs by hour-of-day or day-of-week, you can increase or decrease CPC during good or bad performance time ranges.
Also read: How To Increase Mobile Sales with Google Shopping Ads
#7 Creating Edgy Campaigns
Seasoned white label shopping ads services providers use device bid modifiers, image listings and remarketing lists to add an edge to campaigns. With device bid modifiers at the campaign or ad group level, you can adjust CPC for each type of device and push traffic to your best performing device. By opting in to Search Partners, you can make your ads eligible to appear in Google's image search results. By adding remarketing lists, you can expand the reach of your campaign to include site visitors who left without converting.
The key to getting the best performance from your Google Shopping Ads campaign is ongoing maintenance, monitoring and adjusting settings if required. Let us know if these tips help you! or reach us by simply filling up the contact form on our website.