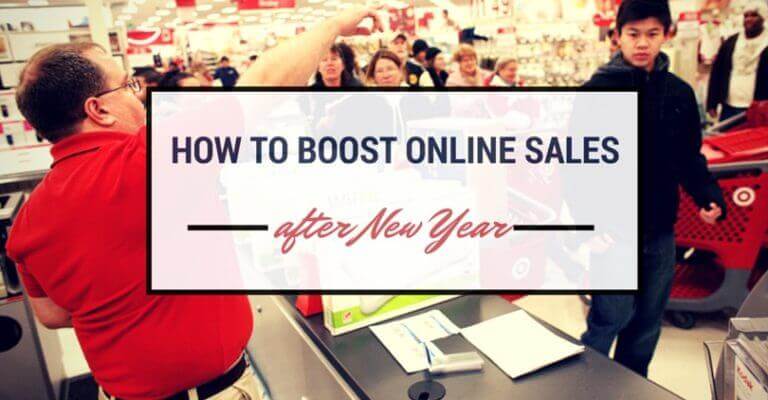 Boost Your New Year Sales with PPC Ads Campaigns
New Year is right around the corner and consumers to have already started visiting offline and online retail stores to purchase the perfect gifts for their loved ones. As an online retailer, are you prepared to meet demand and attract customers to your website? If not, here are some Google Ads management tips to get you going?
Take Advantage of the Busiest Shopping Season
New Year is the busiest period for shopping in Australia and studies prove that an increasing number of Australians are turning to online shopping to find the best gifts and attractive offers.
Businesses, too, are enticing consumers with the latest trending products, cheaper alternatives and special offers. In such a scenario, even with high quality goods at right prices, it can be challenging to increase online sales.
Choose AdWords to Reach Maximum Number of Shoppers
To ensure quality website traffic, your audience first needs to know about your products.
More than any other season of the year, it's during New Year time that you need to invest in a digital marketing campaign.
A PPC campaign is the right cost-effective solution since you only have to pay when audience clicks on an ad.
Google Search is by far the most popular search engine, attracting more than three-fourths of all search traffic. This makes Google AdWords the best platform from which to launch a PCC campaign.
Increase Business Revenue with White Label
Availing white label PPC management services before New Year also makes sense because it is during this period that small digital marketing agencies and independent consultants see an increasing demand for PPC campaigns.
A small digital marketing agency that is busy with other projects or does not have a full-fledged PPC department can avail white label PPC management solutions and provide them to clients under its own brand.
Also read: Things You Should be Sure to Review in Your Google Ads PPC Campaign Audit
Develop a Strategic Campaign
You have better chances of obtaining high ROI during New Year with effective Google shopping ads management.
You need to have a strategic approach and deploy clever practices to ensure success.
Make sure that you have the hottest selling items and adequate amounts of inventory to meet increased demand during this time.
If you're using Google Shopping ads, the first thing to do is ensure that the product feed in your Merchant Center is accurate and up to date with the latest information.
You can also use New Year themed visuals to make your ads more appealing.
Tips to Attract Customers
One way to attract consumers is by keeping prices competitive and offering promotions such as discounts.
You can also offer gift hampers that consumers will lap up.
Not all online businesses offer free shipping, so maybe free shipping for a limited period can be your USP to entice customers this year?
You can also take a look at your refund/return policies and try to include easy refunds/returns as part of your services.
Make Optimal Use of AdWords Tools
The important thing is that your PPC campaign should include all the above mentioned information in attractive ad copy.
Make use of various features such as the five thousand character product description field for Google Shopping ads or develop keyword rich content for a PPC text ad campaign to maximize chances of impressions and click-throughs.
Reach out to Mobile Users
As part of Google AdWords management, make sure that your campaign is device optimized so you don't lose consumers who use their smartphones for online shopping purposes.
Use geo-targeting tools and dayparting to appear in front of the right audience at the right time. Apart from the Google AdWords platform, consider using other channels such as Facebook to launch a PPC campaign – of course, your decision should be based on solid cost/benefit analysis.
New Year time is a busy period for everyone, so if you can't spare the time to ensure an optimized PPC campaign, partner with us for white label PPC to attain robust results!