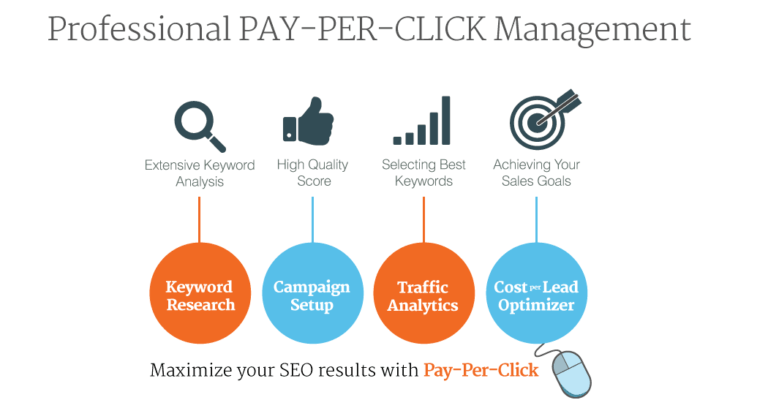 Factors to Consider Before Outsourcing PPC Management Services
The Internet acts as a medium for annual retail sales of over $2.2 trillion—that is almost 50 percent of the entire retail sale worldwide. To put that in perspective, the GDP of the UK is $2.8 trillion. The internet-based sales, apparently, are starting to leave the brick and mortar establishments behind. Evidently, the internet is the best place to engage consumers and close sales.
Gauging the opportunity of business, an array of Pay-Per-Click PPC agencies, consultants, freelancers, and internet marketing companies have mushroomed all over the internet. However, many of them are unqualified or inexperienced to face and conquer the challenges that PPC management involves. It is crucial to identify a competent PPC service provider that can reap positive returns on investment and provide quantifiable results.
Here we present factors to consider that one should weigh properly to outsource PPC management:
Contract: It is crucial to assess and review the service contract before forging a partnership to outsource PPC management. The evaluation will help you negotiate amendments. Competent agencies offer flexible contracts, which detail the monthly expenses, services on offer, the frequency of the reports, as well as modification and cancellation terms. It is recommended to take help of lawyer before committing.
Case studies: Case studies, along with online portfolios and clients' testimonials, are a great way to weigh to a firm's worthiness and capabilities. The information will help you to know if an agency had served businesses in your industry, and provided results.
Road map: While contacting a firm to outsource PPC management, a road map with a concrete description of steps required to increase revenue and conversion rate, including the pricing details, must be asked. The road map contains the evaluation of the present running accounts and deficiencies in the campaign. Many agencies include a range of jargon in the road map; never hesitate to ask for an explanation that you do not understand, since the intelligent use of such words lead to vague promises.
Transparency: While running a campaign, account managers have to tweak the strategy continuously based on the findings of research and identifiers shown by metrics. All reputed agencies maintain transparent communication channels to seek permission for the optimization steps and provide performance and progress reports, which detail the ongoing projects, tasks completed, and the results on the daily basis. Such reports help owners to get details of the account and know exactly what one is getting for the investment.
Confidentiality: Maintaining confidentiality is crucial for many businesses, as to run a successful PPC campaign one may have to reveal the in-house strategy and insights, which, if become known to competitors, can lead to fall of sales. Therefore, always include the confidentiality clause in the contract with liability linked.
Adoption of business' goals and values: An agency that you hire should communicate your business' goals and values. Be it consultants, white label PPC agency, internet marketing agency, the PPC service provider must work as an extension of your company, and therefore, should invest time to learn the USP and intricacies of the business as well as the industry before offering a strategy to target audience and achieve goals.
Certified professionals: The PPC landscape changes rapidly, big changes are announced recurrently. Thus, it is crucial that PPC managers and analysts remain aligned with the changes and adapt to the guidelines to bring the results. Qualified PPC agency that outsources services often follow an extensive training program to certify PPC professionals and keep them updated with the new developments.
After considering the seven factors that we discussed, reaching a decision to hire an agency gets easier. Just remember to weigh every factor diligently.