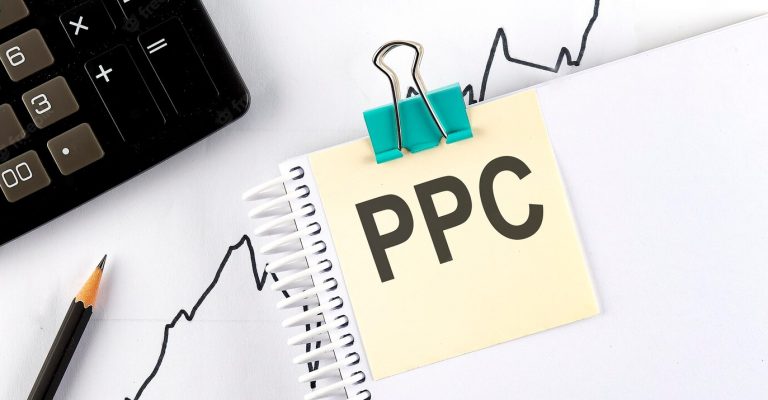 How to Pick a PPC Management Agency?
Summary: If you are looking for a top PPC management agency to build and handle your PPC Ad campaigns, be sure to choose the experts. Here's how you can identify the best of them.
PPC or Pay Per Click advertising campaigns have gotten increasingly popular in recent years. They help drive website traffic, which in turn drives sales. However, hiring a top PPC management agency is the key to successful PPC campaigns. Here is a guide on how to pick the right PPC management agency for your business.
They partner with Ad platforms
You may want to choose a PPC management agency that is a certified partner with Ad platforms that interest you. The three major partnerships to look out for are Google partner, Facebook partner, and Microsoft partner. They each have different tiers but a good PPC management company will have some type of partnership with at least one of these platforms, if not all three. The benefits that the partnership offers are as follows:
They get to skip the support line. If there is an issue with your ads, the PPC management company will have access to a representative who they can contact immediately to resolve the problem.
Such partnerships are proof that the PPC management agency has gone through and passed extensive training programs that are platform-specific. So, the people building and handling your Ad campaigns are knowledgeable and are capable of delivering results.
Partnerships with these platforms entail that the PPC agencies have to meet certain performance levels to maintain their partnership status. So, you can be assured that these PPC agencies have to deliver consistently superior results for their clients.
The services they offer
The Pay Per Click management services that the agency offers should align with the requirements of your PPC Ad campaigns. If the PPC agency offers only one facet of the Ad campaign such as copywriting, while your campaign requires copywriting and graphic design, then that agency is not the one for you. Similarly, take a look at the channels that the agency manages. If you want to run PPC campaigns on Facebook but they only handle Google, then you have to look elsewhere.
Location
Are you a person who values in-person meetings or is geographical location something that is not important to you? If it is the former, then you should choose a local PPC management agency. However, do consider that nowadays with the advancements in technology, the location of the PPC agency does not have to be a factor in the success of your PPC campaigns. Today, there are a wide variety of communication technologies that facilitate long-distance work such as video meetings, emails, messaging services, and phone calls.
Familiarity and expertise on your industry
A good tactic for choosing the right PPC agency for your business is to select one that is familiar with your industry. It will be a great advantage if they have expertise in running Pay Per Click management services for your particular industry. They will have an understanding of what makes your industry and business unique. They will be able to employ specific phrases tailored to your industry in the campaigns. They will also be aware of the regulations and limitations of the industry, what the target audience looks for, and many other details that an outsider will not know.
Transparency
When it comes to hiring a white label PPC management company, transparency is extremely important. Transparency here begins with the agency's rates. Check if their website has a clear breakdown of costs, details of how much is spent on the Ads, and what goes into those costs. If the website does not cover such details, you can approach the company directly for such information. If you still do not receive clear answers to your questions, you may need to be wary of that agency. After all, you do not want to get a nasty surprise when they give you the bill for their services. You also should look for an agency that prioritises transparent communications. For example, do they have a rule about sending regular reports on campaign metrics and progress? Find out if they have tools that help with communication and reporting on the PPC Ad campaigns.
They focus on data
PPC Ad campaigns can be high stakes and can cost a lot of money. It is for this reason that you should opt for a PPC management agency that focuses on data to inform their decisions. A top white label PPC management company will evaluate many metrics before building the Ad campaign. Before starting work on an Ad campaign, the agency will check the following:
The industry your business belongs to and what your competitors are doing for their Ad campaigns. They will check to see what your competitors are spending on and if they are getting results from those endeavours.
The keywords that are most likely to generate traffic and sales. Which keywords make the most of your Ad campaigns, and which keywords can be used that are industry-specific to engage your target audience. They will also assess the bid prices for those keywords.
Any current campaigns that your business may be running. The PPC agency will evaluate how your current campaigns are doing and will make suggestions for their improvement based on historical data.
A top PPC agency will use data to inform future Ad campaigns. They will test current campaigns and improve landing and copy pages. They will continuously gather data to build better and improved campaigns in the future.
When interviewing a PPC agency, ask the following:
What testing do they do to improve their campaigns over time?
What tools do they use?
What information, data, and statistics do they value?
How they have reached the conclusions they show you?
Many companies claim to offer the best PPC management services, but that may not be true. Choosing a good PPC management company can be hard work as there are many factors to consider.