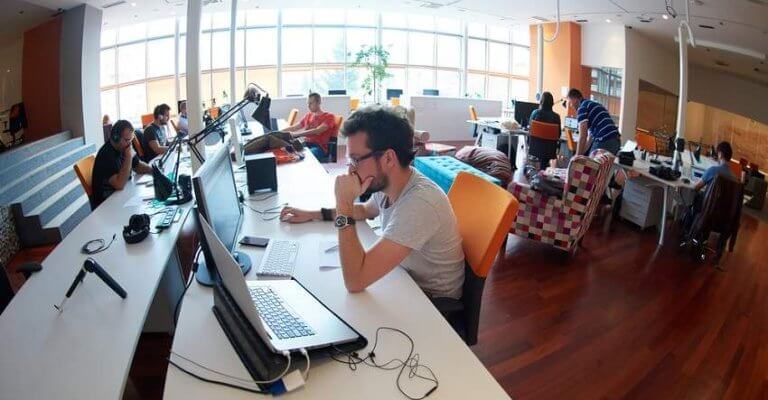 PPC Management Trends You Should Follow in 2019
Are you looking for PPC tips to implement in 2019? From automation and audience targeting to cross-channel marketing and the diversified role of PPC marketers, here's a round-up of PPC management trends you should stay on top of to blow the competition away.
Audience Targeting Strategies
PPC management experts believe 2019 will witness the fading of keywords as a primary search leverage factor. PPC marketers now spend more time understanding the different types of audiences that are looking for a business's products and services. They need to use audience data to create and optimize audience segments. And then comes the work of implementing audience targeting strategies layered with targeted ad messaging.
Automation and Machine Learning
PPC management services providers believe automated tools such as responsive ads and automated bid management can make campaigns more efficient. However, experts stress that AI has not overtaken human enterprise just yet. It's a good idea to delegate repetitive tasks such as bid management, ad testing and keyword mining to automation and machine learning tools while retaining creative work such as ad copy creation and campaign strategy in the hands of PPC experts.
Role of PPC Marketers
The evolution of AI in paid search marketing does not render PPC management pros useless. Their role has diversified to knowing how to leverage automation tools to obtain campaign-specific objectives. They need to combine sophisticated management strategies with automation tools to derive best outcomes. They also need to upgrade skills set to create sophisticated competitor strategies and cross-channel strategies.
Varied Ad Solutions
In 2019, it's important for a PPC agency to offer varied solutions since customers use several platforms to search for products and services. With Sponsored Product Ads, Amazon too is in the race. Bing Ads is testing local inventory ads and Facebook is offering ads with instant storefront template formats. Google has local catalog ads that show local in-store availability and prices in a mobile-friendly layout.
Cross Channel Strategies
Well-coordinated, cross-channel and multiple device advertising strategies are the need of the hour in 2019. This is because the purchase journey from start to finish seldom occurs through a single channel. However, reporting across channels and devices is a bottleneck. Professionals have PPC tips to overcome this – continuously tweak and adjust attribution models to determine what works best for a unique business model.
Cohesive Ad Messaging
In 2019, ads and messages remain critical to obtaining successful PPC outcomes. With different versions of ad extensions, ad headlines and description fields, PPC management services providers need to maintain ad message cohesiveness. They need to make sure all elements work together and provide relevant information. Look out for new localized ad types such as Local Service ads that are expected to roll out for additional industries.
Increasing Relevance of Video
Private label PPC marketers have discovered that video is emerging as the top type of mobile content. Google's new vertical videos ads are creating a buzz in the online marketing world. So, it's a good idea to incorporate video in PPC campaign strategies. Even if advertisers don't have the budget to create videos, they can still leverage the reach of YouTube for audience targeting in search campaigns.
Remarketing to Attract Bounced Traffic
If you are not utilizing remarketing, 2019 is the year for you to start. Remarketing campaigns deliver higher CTRs and conversions and they're great to attract bounced traffic. Experts believe combining two tactics – remarketing and Facebook's Click to Message ad format – can yield phenomenal ROI.
Promoting Brand Building
In previous years, PPC campaigns have mainly focused on lead generation, conversions, and sales. 2019 is the year to focus on brand building and creating loyalty as well. Along with profit-generating keywords, it's also important to run low-performing keywords and campaigns using different tools such as Display, YouTube etc. to push for brand affinity and loyalty.
In 2019, PPC marketing is going to be challenging. It can also be rewarding – especially if you partner a leading PPC agency that's on top of the latest trends and knows what it's doing!