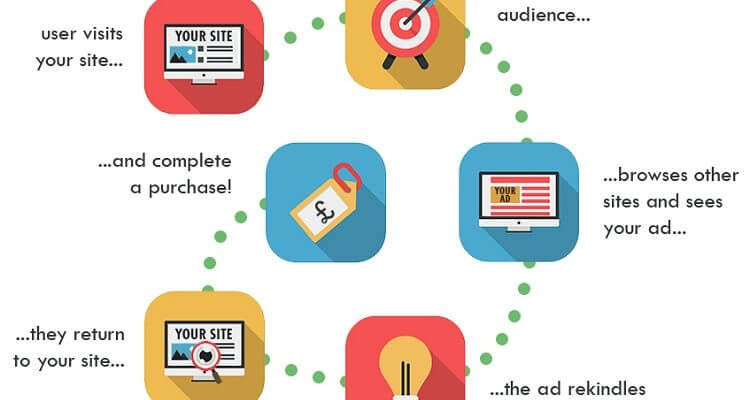 Use These Re-Marketing Ad Strategies To Increase Your Business ROI
Although, there are many ways through which you can target and tweak your visitors segment to get the best possible return on your investments, however, re-marketing ad campaigns are the best.
We will be sharing three straightforward strategy structures that you ought to be using to remarket to your website's traffic based on their behaviour in the buying cycle.
But, before we start, let us start with the basics! Why do you actually need to start using remarketing ad services?
While browsing the web it is obvious that you will see number of ads that may or may not be of your personal interest. Chances are that you are more likely to click on a particular ad that offers something you really wanted, or have recently developed a liking for. Well, your customers feel just the same way!
And oh! The numbers cannot lie, can they?
Remarketing ads are up to ten times more likely to be clicked than any other paid display ad! Now, it is up to you to decide, isn't the offer lucrative enough to start using it already?
Remarketing ad campaigns help you to comprehensively define your audience, facilitating the development of tailor made ads for your potential customers to push them further down in your marketing funnel!
Mentioned below are the three strategies that should be taken into account while opting for remarketing ads services –
Re-marketing to casual visitors to increase your brand's awareness
There are many people who will just browse your website and bounce back and do the same with any other website. These people, even before navigating to your products or pricing page, bounce back to some other site. No, it does not mean that your products or services are not up to the mark, or they are not right for them. It is just that they have not yet witnessed the services provided by you. Therefore, you can use re-marketing ad services to increase awareness of your products and services, to allure these casual visitors back to your bay and make them explore more about your brand and offerings.
Now, you may be wondering what to include in your ads as the person is not fully engaged in the services that you offer. You can display your offers and hot deals if any like free trials and discounts, or include benefits of your products.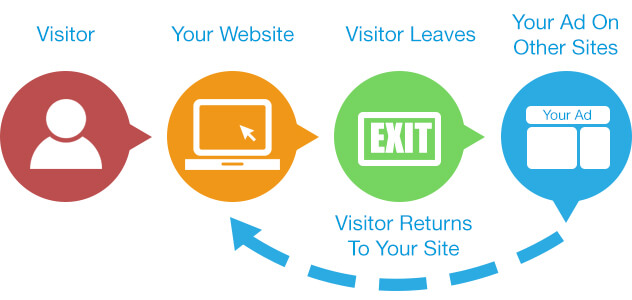 Three things to include in your ads, in order to make them come back to your website –
State a benefit they are more likely to receive after using your product
Share an offer like a discount or free-trial
Customer testimonial from a well-known brand or influencer
Although, these users are usually less involved they are still way more likely to respond on your ad than someone who has never visited your website.
Remarketing to a visitor who has abandoned their shopping cart
Abandoning the products in a shopping cart is the most common phenomena that you will come across if you own an e-commerce store! Almost 70% of the people abandon their shopping carts just before closing in on a purchase. There are a number of reasons behind it! Like changing their mind, coming across another more lucrative deal etc.
Do not let this potential customer make a purchase from any other site without putting up a tough fight! If you reach out to such customers through remarketing ads, it will help them recall your services and who knows they might hop back to your website to complete the purchase that they had earlier abandoned.
Therefore, actively target such customers who have at least put one item in their shopping cart! As such users are already down in your sale funnel; just a slight push will certainly help them to convert.
Remarketing to customers a few months after they have made a purchase
Whenever a person makes a substantial purchase, it is unlikely for them to make another purchase too soon. However, through the use of cookies, you can track a customer for up to 180 days! This means that a person can be tracked and targeted for up to 6 months.
How it will work –
Place a tracking cookie on your post-conversion page so that every time someone completes a purchase they will be placed into this remarketing section.
After they have been in your system for a specific number of days, whichever time frame you find most relevant based on the products they have purchased you can start using remarketing ad campaigns, specifically keeping such customers in mind.