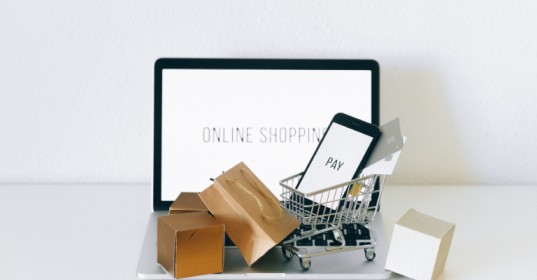 The Latest Google Shopping Trends and Optimization for 2021
As the online holiday shopping season begins, advertising becomes more competitive with various brands and companies trying to attract shoppers to their products and stores. This is when it is helpful to use an Ads management service, such as a Google shopping ads agency, to help you advertise better. Google shopping ads services have well-trained professionals who can help in optimization of your shopping ads by increasing visibility and engagement with your target audience. Several clients have benefited from using Google shopping ads across Australia, with significant increase in leads and income. The Google ads platform is one of the best ways to manage your PPC campaigns efficiently.
Optimizing Targeting with Google Shopping Ads Management
Optimizing targeting with Google Ads is one of the latest developments in 2021 that allows advertisers to reach out to more customers, beyond their current target audience. Let's look at some of the benefits of using Google shopping ads services for optimizing targeting.
The process of audience targeting is much simpler.

It helps you attract different types of customers from various networks.

You can expand your customer reach by making use of additional opportunities.

Optimized targeting with Google ads monitors keywords that are on your landing pages, which then helps you find an additional audience to target and therefore increases conversions to meet your campaign goals.

If you already have an existing PPC campaign account that you wish to optimize, or if you want to create a PPC campaign from scratch, the Google shopping ads agency can help you with it all.
How To Make the Best Use of Google Shopping Ads Services?
Use high-quality, product-first visuals to display your products. You can feature close-up shots of a product with bright, high-contrast colors and specify more information about the product which will help increase customer engagement. Make sure you provide an accurate description of your product. It is important to showcase the information your customers are looking for, so they can easily notice it. Share delivery fulfillment information with your customers, such as shipping and return annotations, especially during the holiday shopping season as customers generally look out for free shipping.
Current Trends to Make Note of While Using Google Shopping Ads Management
Search ads alone are no longer enough to advertise your products. Let's look at a few customer shopping trends that can help with an advertising strategy, especially during the holiday shopping season.
About 57% of shoppers begin their holiday shopping on or before Thanksgiving

28% start shopping on Black Friday or Cyber Monday

Only around 15% wait till December to start their holiday shopping
According to these statistics you can ensure that your Google Shopping ads are set up to handle such customers. Apart from strategically using similar audiences or custom intent audiences, with the Google shopping ads agency, you can leverage in-market audiences that Google has already defined for holiday shoppers. These include:
Online Black Friday shoppers

In-store Black Friday shoppers

After-Christmas Sale shoppers

In-Store Christmas shoppers
Different Methods of Advertising Using Google Shopping Ads Services
The Google ads manager has different tools to help enhance your ads, such as:
Video Creation Kit

Video editing tools

Instagram Stories Template

Slideshow
You can use motion and static ads within the same campaign which can lead to higher conversion rates. If you use a video campaign, try to add the static ad also for ad placements that don't have video optimization.
Using Google Shopping Ads Management for Promotions
Make sure you have your promotions feed ready early, with specific dates set in advance of a promo start time. You could make the promotion active on your site a few hours ahead of the sale start time, to ensure everything is working and gets approved in time for when the promo ads actually go live. Every hour counts, especially for limited run promotions. The actual promotional element of your ad should not be hidden in background imagery, instead make sure it fully stands out from all the other text. It is also important that your promotional ad copy is included in the top ad copy that everyone can see clearly. If the promo is in the smaller section of your ad copy, there's a risk of people not being able to read it.
Shopping ads are a big part of online shopping, with all the details of a product placed front-and-centre, including image, price, retailer, and more. This helps shoppers to make quick and informed decisions. With the help of Google shopping ads services, you can promote and sell your products successfully.
Also Read: 6 Steps to Conduct Your PPC Audit