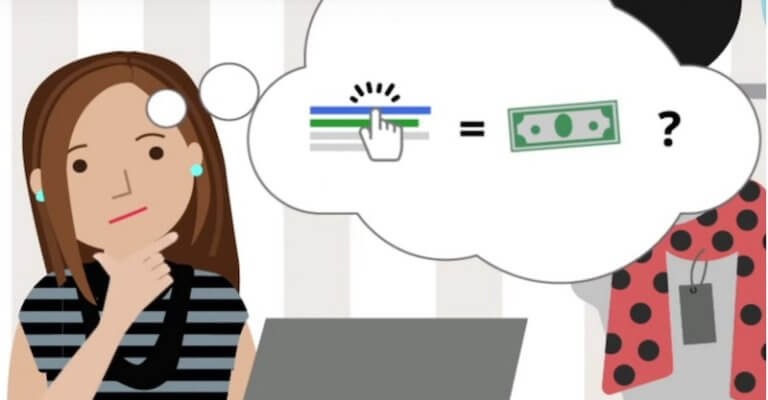 Track PPC Google Ads Conversions One Click at a Time – Know How
You can see how effectively your ad clicks lead to valuable activity through a website purchase, an app download or even a phone call. Depending on the type of conversion that's being tracked, the setup process varies. The first step is to choose a suitable conversion source and then define where your conversions are to come from.
The world of digital and online advertising has a new tool – conversion tracking. This tool enhances your PPC programs and ensures success in a company's marketing strategy and sales. Companies in Australia are now implementing various white label PPC services for their businesses. These services include campaign planning, account creation, market strategy & management, tracking of PPC conversions and ad copy creation.
Is tracking conversions necessary?
This tool allows you to see what happens when a visitor clicks on your PPC ad. It tracks the movement of visitors, sales, as well as the suitability of PPC Ad keywords and landing pages. A critical element for PPC conversion tracking is ROI, which is essential to understand the relationship between investments and profitable returns. Finally, it assesses the effectiveness of marketing or advertising strategy.
PPC resellers and conversion tracking
Tracking conversions are one of the most powerful white label PPC services. While two platform tracks are never the same, seasoned PPC resellers in Australia work directly to ensure clients receive the best service. They manage audience research and keyword development, understanding in depth how each platform works as well as optimizing PPC programs to ensure success.
Tracking conversions unlike other white label PPC services is complex in its role. company's' advertising decisions are influenced keeping in mind profitability.
Here is are some of the ways conversion tracking with white label PPC management happens:
#1 Webpage conversions
Once a conversion action is created, a conversion tracking tag will be generated to attach to your website. When a visitor purchases or signs- up on a PPC page the tag tracks this completed action. In order to add a tag to the clients' website, a conversion page needs to be created and identified.
#2 Phone call conversions
Conversion tracking also happens when a client's website allows visitors to call their business number directly from their mobiles or a unique tracking number. The number of calls made is tracked with the help of a conversion tag that is placed on the website.
#3 Import
Using the help of conversion import, white label PPC services may be able to monitor the number of sales generated from phone calls. This is usually achieved by importing specific data into Ads, which can register which clicks; ads and keywords get translated into conversions.
#4 Google analytics
This type of conversion links Google Analytics and Google Ads accounts. Google analytics involves creating a custom URL to track conversions and define a goal to determine the conversions to be tracked.
#5 App conversions
Most of the searches that happen on Google take place on mobiles, responsible for a high number of conversions through mobile apps. Conversion tracking takes place with the help of Ads which track downloads of various android apps through Google Play store or even through the apple app store.
#6 Conversion window
This refers to the time from when a visitor clicks on an ad to when it actually coverts. PPC resellers use a different window for each platform, which directly impacts the conversion numbers. For instance, Ads cookies expire within 90 days after a customer's click. This means post the expiry period none of the Ads conversions will be recorded.
Conversion tracking sets a benchmark for a company to improve user experience, minimize cost of conversions, apply suitable keywords and Ads and finally maximize success.