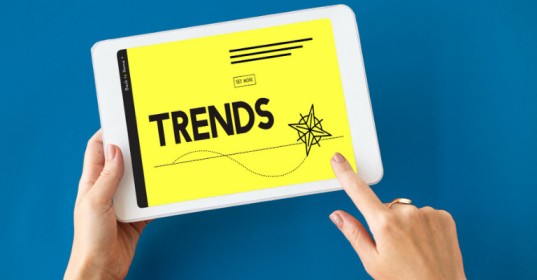 8 Hot PPC Trends You Must Know in 2022
Businesses want to ensure that they're getting the most bang for their buck when it comes to their ad budgets. Staying abreast with the ever-evolving PPC marketing strategies can be difficult. Therefore, here are 8 PPC trends to take your PPC advertising game to the next level in 2022.
Trend 1: The rise of Machine Learning and Artificial Intelligence
2022 will see an increased use of Artificial Intelligence (AI) and Machine Learning (ML) in PPC. Advertisers will use AI to learn more about their target audience and create effective PPC campaigns.
Some ways AI can help PPC:
To predict the likelihood of conversion of specific customers

To estimate the Clickthrough Rate (CTR) of any future ad

To examine the bids most likely to garner maximum traffic
Trend 2: Exploring Alternative Platforms
Today, apart from Google and Facebook, people are spending more time on alternative platforms like LinkedIn, Quora, Amazon, Pinterest, and TikTok. Advertisers will use these platforms to diversify their target audience and reach. They will target users based on their behaviour and activity on each platform and create PPC campaigns for them.
Trend 3: The Buyer's Journey
One of the biggest PPC trends carried over from 2021, is the need for advertisers to align their PPC marketing strategy with their targeted buyer's journey.
For this, they need to understand
Who their target audience is and what they may care about?

What they want or prefer to hear and see?

Where they spend their time?
Once advertisers know these answers, they can build targeted PPC campaigns for that audience.
Trend 4: Including Voice Search in PPC Marketing Campaigns
Voice shopping is a rising trend in recent years with 71% of consumers now preferring to make queries by voice.
When using voice search for a PPC campaign:
Look for search terms beginning with Ok Google/Alexa/Hey Siri, etc.

Emphasise long-tail keywords as users adopt natural language for voice search.

Know your buyer's journey. Users employing terms like 'what' or 'who' are usually at the beginning stage. While users employing 'where' or 'when' are nearing the conversion stage.
Trend 5: Automation
Automation continues to be one of the major PPC trends in 2022. With a bit of hands-on management, advertisers can use automation to save their time and money, while gaining an edge over the competition.
Automation can help PPC advertisers
Prioritise the best-performing Ads while halting poor-performing ones

Use website content and user behaviour to dynamically generate targeted Ads

Pinpoint any performance problems within an account
Trend 6: Smart Bidding
Another trend to look out for in 2022 is the increased adoption of smart bidding. Smart bidding is powered by machine learning. It offers actionable insights to PPC advertisers based on user data. Instead of utilising manual tracking processes, advertisers can use smart bidding to do a majority of the work in half the time to optimise their ads and maximise conversions.
Trend 7: Video Ads
When it comes to Internet content, video has emerged as the king. Video ads help reach a larger audience. More advertisers will begin to adapt to Google's vertical video ads. Instagram stories ad marketing will keep flourishing, while advertisers can use Google's Bumper Machine to create six-second ads from longer videos. Moreover, YouTube ads remain a great way to reach a bigger audience.
Trend 8: Virtual Reality (VR)
VR is opening up a range of possibilities for advertisers. VR users can try out a product in the VR space before actually buying it for real. Moreover, VR technology can help PPC advertisers in various ways such as by tracking eye movements to start an ad or to figure out which parts of the screen are looked at and interacted with the most.
PPC Going Forward
As technology evolves, so do PPC marketing strategies and PPC trends, so businesses to evolve their strategies as well. Here, businesses can take the expert help of companies offering white label PPC services.
Businesses that utilise white label PPC services get customised high-quality PPC services and branding at a faster pace. Businesses can rest assured that they get the skill and expertise of White label PPC experts working on solutions for them.
If you are looking for white label PPC services for your business, contact us!
Also read: How to Run Successful National-International Google Ads Campaign