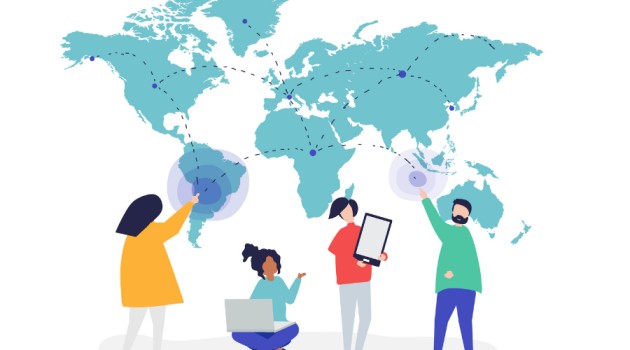 How to Run a Successful National-International Google Ads Campaign
Google Ads is a fantastic method to reach out to new clients and expand your business online. However, advertisers commonly ask whether it's better to start testing ads and keywords at a few locations, prior to expanding to other geographical areas. The answer to that question is yes! It's always better, to begin with, one market and tests your strategies, path-to-scale and ROAS before moving ahead. In a few weeks' time, you'll be able to judge whether you have a successful strategy in hand, which can be used in other markets. In this article, let's look at everything you need to know about launching a successful national and international Google Ads campaign.
Rules Of Engagement for National/International Campaigns
National and international campaigns have their own set of engagement rules. The following are some of them:
Taking into account market peculiarities in the way customers look for products or services

Market demand for diverse products or services

Regulatory factors
Budgets, Campaign Settings, And Other Essentials
A Google Ads campaign's success or failure is largely determined by its settings. If you run a campaign that targets numerous geographic places, you run the following risks:
Budget allocation is based on the biggest volume of searches rather than profitability.

Time zones are set at the account level; therefore, ad delivery may be poor.
Campaigns should, in general, be limited to a single time zone. This ensures that the ad scheduling is accurate and that ad budgets are not overburdened by catering to too many markets. Indeed, some companies choose to have separate ad accounts for each country mainly if a notable currency is not available in a stated country. Depending on the corporation, this is either a vital step due to fluctuating currency rates or purely an organizational decision. Certain elements, such as household income and certain extensions, are, on the other hand, only available in a few nations. You'll need to factor in time zones and currency conversions if you wish to profit from areas like the United States, where the features were released ahead of schedule.
Demand And Nuances in The Market
When it comes to keyword research, Google Trends is one of the absolute favourites among the free tools in the market. It allows you to track search phrase trends and volume by geographic region over time. One of the most common and costly errors made by new accounts is running an established Google Ads campaign in new markets without making adaptations for how that market thinks or searches.
Even two closely related keywords, such as marketing tools and marketing software, have a certain amount of clout. These details are much more important in B2B, where auction prices are often exorbitant.
When it comes to launching Google Ads services in numerous countries, employing Google Translate to translate winning keywords isn't enough. Most of the time, the meaning may not be absolutely accurate, and you'll end up wasting marketing dollars on terms that don't add up. It could be tempting to defend sloppy translations by using extremely flexible and close variants or match types. However, when you invest in local translations of advertising, keywords, and landing pages, you will see a much larger return on your investment.
Creative Options Are Essential
The success of a campaign in one market does not guarantee its success in other markets. Let's imagine that in your domestic market, the strategy to lead with questions and use language that targets the user, works effectively. However, avoid using the same strategy in other markets without first experimenting with alternative new ideas. Your campaign may fail if you apply one landing page layout to the other market blindly. Take some time to run an A/B test on your creative choices and learn about the newest design trends in the market you want to break into.
Considerations In Regulatory Matter
If we all lived under the same set of regulations, internet marketing would have been a lot easier. What may be considered prohibited in one market may be completely legal in another, implying that advertising eligibility may vary by market. Make sure you check whether a market allows advertising on the platform you want to use, before launching a campaign. Even though the eligibility criteria for different markets may differ, the privacy protections will be the same. If advertisers wish to avoid severe infraction penalties, they must comply with GDPR, CPPA, and other rules. This is primarily important because the cookie is being phased out, and we are becoming more reliant on email accumulation.
Conclusion
You'll need to change your keywords, Google Ads services, and landing pages when entering a new market. To begin, use the Market Finder tool to make sure your marketing messages are understood by your international audiences. Once your campaign is up and running, structure your account and apply consistent naming standards throughout, as well as automated bidding and ad customizers to reduce your workload.
Also read: Various Points to Consider Before Choosing a PPC Marketing Agency