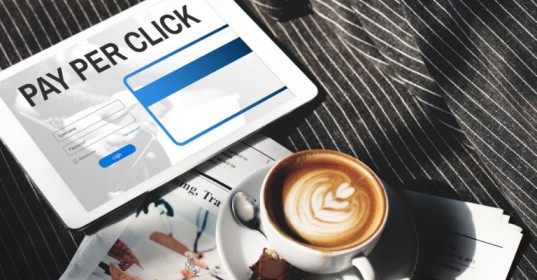 Various Points to Consider Before Choosing a PPC Marketing Agency
Outsourcing a PPC management agency is a convenient option for any online business. You can increase your website traffic, get higher conversion rates, click-through rates, and maximum return on investments through an efficient, tech-savvy PPC management service. All solutions offered will help your business get the attention it needs across various digital platforms like Facebook, LinkedIn and Twitter and also on search engines like Google and Bing. Take a look at the following points to take into consideration before opting for pay per click management services.
How To Optimize Your Account for Better Long-term Results?
PPC management services will help to monitor and optimise your PPC account with the best results. Below are some points as to how optimisation can help your business.
You will receive progress reports at each stage of a PPC campaign, so you will be aware of how your campaign is performing.

One of the key elements to ensure a cost-effective PPC campaign is to create a campaign designed for a specific target audience, based on specific market trends and the desired goal you want to be achieved by the campaign.

For specific customization, you require the right keywords, based on the geolocation of the target audience, the market, customer behaviour and so on. This can help you create highly targeted ad copies that will guarantee conversions and steady sales.
Using PPC Ad Management to Build Strategic Marketing Campaigns
Here are a few ways you can efficiently create PPC campaigns for your account, with the help of a professional PPC management expert.
PPC marketing analysts spend a significant amount of time trying to get a better understanding of the different categories of audiences that are looking for online products and services. They implement audience targeting strategies, layered with targeted ad messaging.

PPC management service providers also use automated tools such as responsive ads and automated bid management to make campaigns more efficient. Certain repetitive tasks, such as bid management, ad testing and keyword mining is delegated to automation and machine learning tools, but the creative work such as ad copy creation and campaign strategy are still in the hands of the PPC management experts.

Although the use of AI in paid search marketing has increased, you still require

PPC management services

for several other roles. A PPC marketers' role has now diversified and they have become proficient in knowing how to leverage automation tools to obtain campaign-specific objectives. By combining sophisticated management strategies with automation tools, they arrive at the best outcomes.
What Other Ways Can You Benefit from Using Expert Pay Per Click Management Services?
Let's look at some other solutions that can be used by PPC Management professionals to help build your online business.
Varied Ad Solutions have become an essential strategy that PPC management agencies use to reach out to customers on several platforms. With several front runners such as Amazon, Bing Ads and Facebook, you now have options like sponsored product ads and instant storefront template formats. Google also has local catalogue ads that show local in-store availability and prices in a mobile-friendly layout.

Cross Channel Strategies that are well-coordinated for multiple device advertising is the latest trend. For a customer, the online purchase journey rarely occurs through a single channel and reporting across channels and devices can become a chokepoint. PPC management experts have certain ways to overcome this. By continuously tweaking and adjusting attribution models, they can determine what works best for a unique business model.

A Cohesive Ad Messaging strategy is another aspect of managing a PPC account. With different versions of ad extensions, ad headlines and description fields, PPC management experts have to maintain ad message cohesiveness. They make sure all of the elements work together and that relevant information is provided.

There is now an increasing relevance of Video ads. Google has a new vertical videos ads feature that has become quite popular in the online marketing world. It is definitely a good idea to incorporate video in your PPC campaign strategy. You can leverage the reach of YouTube for audience targeting in search campaigns.
PPC campaigns are versatile, based on changing needs and circumstances and are tailor-made to match the specific needs and goals of a client. With these services, you can achieve a better brand connection and reputation for your business.
Also read: Top Tricks to Optimize your Google Shopping Titles