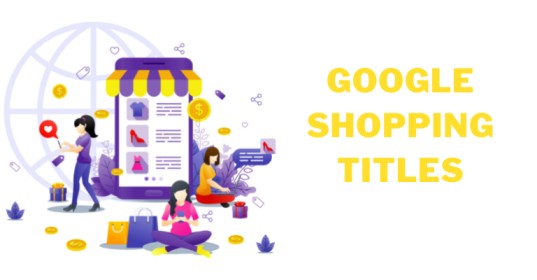 Top Tricks to Optimize your Google Shopping Titles
Your Google shopping product title helps users identify your products. Not only should it help with identification, but it should also stand out amidst all the competitors selling the same or similar products and services. You should also take note to insert keywords that would show up in searches related to allied products. And this is where Google shopping product title optimization comes into play.
The Significance of Google Shopping Product Titles
Optimization of product titles have shown to have an almost immediate impact on the reach of the product. Research by Search Engine Land has shown that a product title that contains all the relevant keywords leads to up to 18% rise in CTR than a product title that is more a label than a title of the product. Product title optimization increases impressions, which in turn improves the return on money invested in advertisements. It also makes them suitable for searches that have a high purchase-intent and increase conversion rates.
The Requirements for Product Titles
Google has set a number of requirements for product titles that are to be strictly adhered to. They are as follows;
Avoid lengthy title – All product titles are to be limited to 150 characters

Avoid capitalization – Using the uppercase is identified with spams

Avoid promotional text – Including sale price, dates, details regarding delivery, price, etc.

Avoid foreign language – Use the language that is used by the majority of your target audience

Avoid vague information – If you offer a variety of products, distinguish between the variants clearly
The Significance of Keywords in Product Titles
The Google algorithm uses your product title as a substitute for keywords. Therefore, when keywords are incorporated into the product title, it increases the chances of your product advertisement showing up on relevant search queries by a huge margin. Keyword research is the key to identifying highest ranking keywords that can be incorporated into your title. The keywords used depend upon the industry to which the product belongs. If brand names are most frequently searched for by users to purchase products in your industry, incorporate brand name into your product title. If not, make the product title descriptive. Search query reports will help locate queries that generate higher conversion and those that don't. This will allow you to identify which keyword to incorporate into the product title.
How to Order Information on Product Titles
Google's algorithm analyzes the beginning of product titles to determine the relevancy of the advertisement. The order in which the relevant information is presented in the product title is therefore very important to ensure maximum reach. Given below are a few templates recommended by experts at Google shopping management services.
Brand + Size (length, width, height) + Product Type + Color

Style + Color + Product Type + Brand

Material + Product Type + Color + Brand

Product Type + Size + Color + Feature + Brand
The surest way to ensure that the order you have chosen is effective is by choosing the order according to your performance in search query reports.
How to Optimize Product Title?
Experts who offer Google shopping management services advise the implementation of the following steps to best optimize your product title.
1- Adhere to Google's title requirements
Not following the product title requirements set by Google will cause your product title to be truncated and disapproved from being displayed. For instance, if the length of your product title is over 150 characters, it will be automatically shortened and that could work against you.
2- Make changes based on search query performance
Analyze Google Ads search terms report to identify the queries that are ranked highest in performance. Use this information to make appropriate changes to your title.
3- Use keywords in your titles
Google uses the keywords in your ads to assess what queries they are most relevant for. Using the keywords most relevant to your product page will help your page rank high in the search results.
4- Prioritize important information
It is always the first bit of your product title that will catch the eye of the user. For this very reason, put the most important information about your product on the forefront. As mentioned earlier, this information should be put in an effective order for the best results.
5- Be as specific as possible
Shoppers search for specifics like color, size, etc. and including such details in the product title will ensure that your product page will be shown high up on the first page of the search results.
6- Adjust your title according to your product
The product being advertised must be taken into consideration when you optimize product titles. Each product has a selling feature and that must be incorporated into the title for best results and improved conversion rates. For instance, when it comes to electronics industry, the model number is vital information. The same cannot be said about products in the clothing industry.
7- Take advantage of brand loyalty
Include the name of the brand of product you are advertising in your product title to capitalize on brand loyalty. You can also add the category name for wider reach.
8- Constantly evaluate and make adjustments
Product title optimization should not be a one-time thing. If so, it will cause your conversion rates and impressions to stagnate, leaving sales in a rut. The key to avoid such a situation, is to constantly evaluate the performance of the current product titles and make adjustments to them based on customer behavior, which is ever changing.
Conclusion – capitalize on opportunities by title optimization
Google shopping product title optimization saves you time, money and helps you make the most of marketing opportunities. The fruits of the labor put into optimizing product titles can be reaped in the form of higher conversion rates. Still not sold on the idea? Try optimizing the titles of a select few products and let the results speak for themselves.
Also Read: The Latest Google Shopping Trends and Optimization for 2021