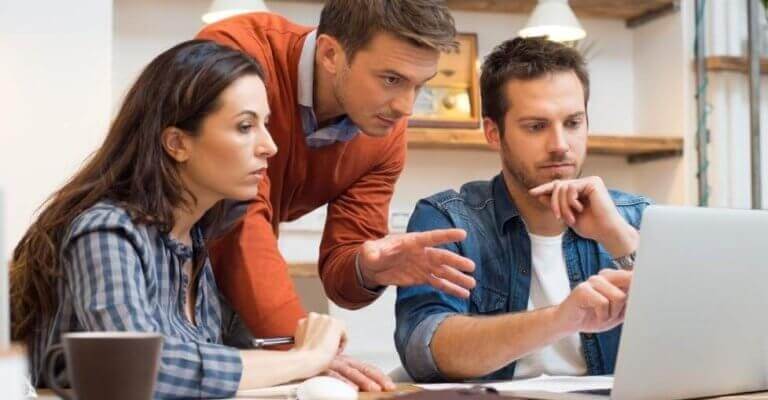 Advantages of White Label PPC and How You Can Make Full Use of It
Business owners are increasingly outsourcing PPC marketing to external agencies. This is a golden opportunity for digital marketing agencies to increase revenues and profits. But what if the digital marketing agency does not have the necessary expertise to offer comprehensive PPC management services? That's when the services of a white label PPC agency prove most useful.
What Does White Label PPC Mean?
White label PPC agencies offer a range of services such as consultancy services, PPC campaign development, bid strategy, and management for a fixed price. A digital marketing agency purchasing a service does not have to do any work but can sell it to a client with its own branding and logo. The white label agency does the heavy lifting in the background but the credit goes to the digital marketing firm.
#1 Increase Service Offerings
A small digital marketing agency can benefit in myriad ways from using PPC reseller services. Many business owners require more than one type of digital marketing solution. They are more likely to hire an agency offering several services under one roof.
By offering various services such as social media campaigns, PPC, SEO, and content marketing, a small digital marketing firm can obtain a competitive edge in the marketplace.
Also read: What is New in Google Ads UI: Changes You Need to Know About
#2 Save Money and Scale Teams
Small digital marketing firms don't have enough budget to build a full-fledged PPC team that can handle every aspect of campaign management. Hiring a contractor or freelancer doesn't always work if you're handling a large project or need to deliver a project quickly.
A white label agency builds dedicated teams of PPC professionals with diverse skills and experience. It can provide a team with the required expertise and scale the team as per requirements to deliver high-quality solutions within the stipulated time period.
#3 Develop Strategic Campaigns
PPC experts working with a white label PPC management services provider develop strategic campaigns to generate maximum ROI. There are many tactics such as geo-targeting, demographic targeting and device targeting that allow advertisers to reach out to qualified traffic in the most effective way. Using PPC reseller services, a small digital marketing agency can deliver state-of-the-art pay-per-click ads that deliver impressions, leads and conversions to fulfill campaign goals.
#4 Track Relevant KPIs
Digital marketing allows advertisers to keep track of important metrics. Monitoring and tracking the performance KPIs is a key task of PPC management professionals that help them plug ad spend wastage and optimize campaigns.
However, it's not easy to know which metrics to track or understand the implications of their performance. By purchasing white label PPC management services, a small digital marketing firm can ensure correct metrics are being followed and the information is being used to optimize campaign performance.
Also read: How to Start with Mobile PPC Management
#5 Deliver Meaningful Performance Reports
Because PPC campaigns can be measured, clients demand performance reports. The ability to generate detailed reports in simple, understandable language is a skill in itself. Some white label PPC management agencies deliver unbranded reports directly to the inbox. Small digital marketing agencies can simply add their own branding and send it across to clients.
#6 Access Performance-Enhancing Tools
To properly manage PPC campaigns, digital marketing agencies invest in various kinds of industry tools such as an analytics reporting platform, call tracking software etc. Buying these sophisticated tools can be expensive but you don't have to worry about them when you partner a white label agency. The fixed price you pay will cover all industry tools required for the service.
#7 Tips to Ensure Profitability
The profitability of your partnership with a white label agency depends on the agency's pricing model and AdWords campaign management strategies. With a right service provider, you'll be able to satisfy client requirements, increase client base and generate an additional revenue stream – which can cover the cost of service and leave you with profits.
Just make sure the white label agency offers rates that are compatible with your budget and is known for providing high-quality services.
With these advantages in mind, quickly get in touch with one of Australia's most reliable PPC agencies offering white label services!