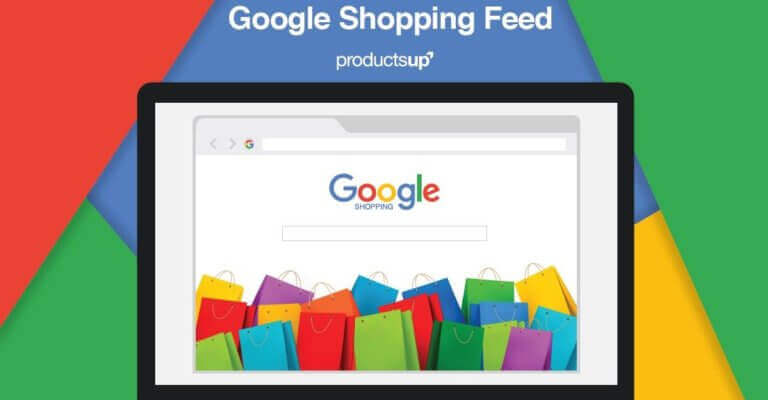 Seven Strategies for Efficient Google Shopping Feed Optimization
Optimizing product data feed is crucial for making the most of Google shopping ads. Retailers need to focus on the most important features and implement advanced strategies for maximum gains. Here are some practical tips to optimize shopping feeds.
Make Sure Product Data is Accurate
In Google ads search ad campaigns, you bid on the keywords your ads should appear for. In Google Shopping ads campaigns, you can't choose keywords – Google serves product ads when appropriate after matching the titles in your shopping feed with users' search queries. For shopping ad campaigns, you have to set up a Merchant Center and populate it with accurate product data that provides details about the products you want to sell.
Optimize Product Title
Optimizing product data feed is crucial for increasing chances of serving ads and also for successful Google shopping management. One of the most important attributes of data feed is product titles and with a little effort, you can really make them work your campaign. If you are offering branded products, including the brand name in the title because brand names can lead to higher click-through rates and conversions. For better matching with users' search queries, mention specific details such as the color, size and material of the product.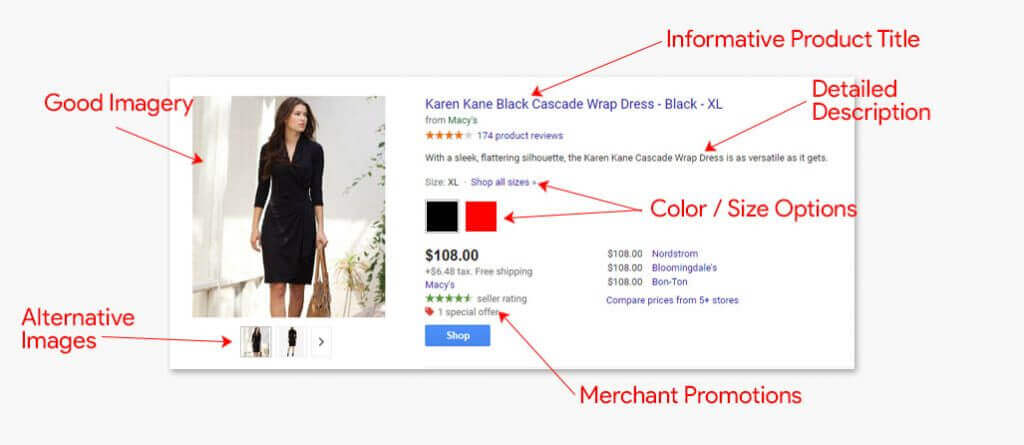 Also read: 8 Google Ads Experts Share Their Google Shopping Tips
Use Relevant Keywords in Title
Still staying with product titles, use commercial intent adjectives related to promotions, discounts, coupons so that you can compete with your competitors and entice the audience to click through. Although you can't bid on keywords, you can still use them to make the product title more meaningful and if you're running search campaigns for the same products, you can use the keyword research data from your search campaigns to discover the best keywords for your shopping campaigns.
Stick to the Limit
Google has a seventy characters limit for product titles – anything exceeding this will not be shown. Make sure that your product title is succinct and information-rich while incorporating keywords but don't stuff keywords or you may end up compromising overall quality. Another area you shouldn't waste your time with keyword stuffing is the mandatory Description field – just provide rich product information and match the content on the landing page.
Also read: Best Ways to Use Keyword Match Types for Google Ads Campaign
Cover All Required Fields
For optimizing product data feed and smooth Google shopping management, you need to assign accurate values for product attributes. Some fields are mandatory while others are optional – fields such as ID, Title, Description, Link, Image Link, Google Product Category, GTIN, MPN (if a new product does not have GTIN), Condition, Price and Availability are required whereas fields such as product type, additional image link, mobile link, sale price etc. are optional. It's best to go through the official Google Shopping support site for comprehensive information and guidelines.
Select Optional Fields to Fill
Certain optional attributes can make shopping campaign management easier. For example, the custom label is an attribute that doesn't influence which search queries a product shows for but paves the way for better internal description. Product Type is another optional attribute that can help you define a product and create better campaign structuring.
Also read: Digital Marketing Agencies Are Making 200+% ROI with White Label PPC – Know How
Don't Forget to Update
Many advertisers think product data feed is a 'set and forget' proposition. That's not true – Google requires you to send up-to-date data at least once every thirty days and this data needs to meet Google's quality standards. And if you're running limited period special promotions, you should include the sale price value so that Google can show before and after prices in your ads. Using all available, up-to-date data and applying it to data feed is a necessary step to increase ROI from your shopping campaign.
For more product feed optimization and shopping campaign management strategies, consult a team of Google Shopping professionals!